Afternoon Gentlemen ITS TUESDAY AND PLATINUM 175 IS SHOWCASING SOME VERY SEXY PLAYMATES READY AND WAITING TO PAMPER YOU FROM HEAD TO TOE. We have been extremely busy over the past few days and we have LOTS OF BRAND NEW TO PLATINUM 175 PLAYMATES JOINING OUR TEAM THIS WEEK. So be sure to keep an eye on our ONLINE ROSTER AND NEWS PAGE . Be sure to come on in today and tonight Gemma will be behind the reception desk today and Sez will be here tonight to help facilitate all of your booking requirements 😉
INTRODUCING SOME OF TUESDAY'S PERFECT PLAYMATES
SUPER HOT HOT HOT CHARLIE
CHARLIE SUPER BUSTY BLONDE BABE
CHARLIE BUSTY BLONDE SEXY BEYOND BELIEF. Be sure to come and escape, unwind and fulfill your most intimate desires. Charlie has a SEXY TONED curvy size 8 figure, A gorgeous SUPER BUSTY G cup bust, piercing blue eyes with beautiful blonde hair. Charlie is one truly captivating women that has a certain X factor that will leave you breathless. She has a quirky confidence about her and dare I say sexy as hell…….. YOU WILL BE MEMORIZED BY HER BEDROOM EYES AND SEX APPEAL!
Charlie Be MEMORIZED by her BEDROOM eyes & sex appeal!
AVAILABLE 8AM TO 4PM
WELCOME BACK BAILEY BLONDE BUSTY AND ON SO NAUGHTY
BAILEY IS A TRUE DELIGHT! Bailey has a petite size 8 figure, Hazel eyes, blonde hair and BUSTY DD CUP BREASTS. Bailey's service is very stimulating she is very attentive, passionate lover who truly loves her job! This playmate is a genuine sexy woman and has a huge sexual appetite that needs to be fulfilled. You will find her to be playful, vibrant and offering an excellent service and you WILL be back for more! Platinum 175 is super excited to have this VERY SEXY LADY re-join our ELITE line up.
BAILEY 100% PERFECTION, One of Brisbane's most sought after playmates is HERE!
AVAILABLE 8AM TO 2PM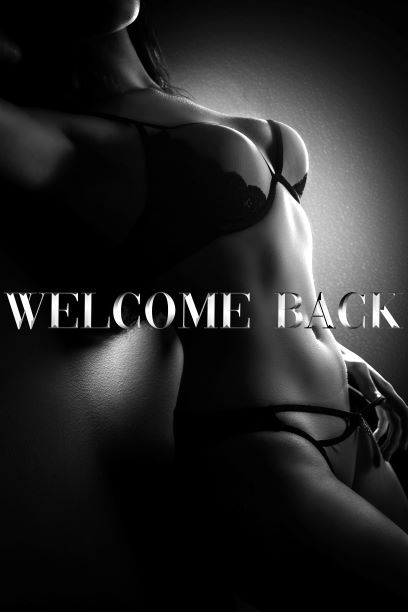 OLIVIA SPECIALISING IN ALL THINGS EROTIC
THIS 21 YEAR OLD BEAUTY ENJOYS WHAT SHE DOES AND IT SHOWS this sexy young 21 year old has a STUNNING appearance and is blessed with a beautiful natural bust. Her body is simply amazing with delicate curves & sexy long toned legs. Her hunger to please make this HOT playmate a true delight! Olivia is a sensual lady and will never rush the time you spend with her, a true genuine booking with many extra services to get KINKY with.
A SEXY MINX IN THE BEDROOM … OLIVIA can be your top or your bottom, definitely one of the best
HAVE YOU HAD THE PLEASURE OF SPENDING TIME WITH FRANKIE
FRANKIE OFFERING A SERVICE THAT ONLY DREAMS ARE MADE OF! WOW FRANKIE SUPER HOT , PETITE ATHLETIC BEAUTY will have you EXCITED! Frankie has a FUN sexy attitude that will have you enticed as soon as you lay eyes on her. Frankie is playful and cheeky. She is pure erotica on legs! A stunningly toned and fit figure, you can see that she looks after herself. Be indulged, be swept away and be reminded that stunning untouched beauty still exists.
FRANKIE THIS IS A LADY NOT TO MISS! Indulge & be swept away with passion!
AVAILABLE MIDNIGHT TO 8AM